We're Open

Swedental Surgery is now open and seeing patients. We are open and have resumed with a full dental service, however due to Covid-19 there are changes to our operating procedures to ensure that the practice remains a safe environment for both staff and patients. We need to limit the amount of patients at the practice at any time to ensure that you are fully protected whilst in our care. Our front entrance, waiting room and toilet facilities are closed and appointments and enquiries are made by telephone only. If we are unable to answer your call please leave a clear message with your name and contact details and a member of the team will return your call as soon as possible.

Your Patient Journey

Please attend your appoinment on your own unless you require a parent/carer, we have no waiting room facilities at present. Parents or carers should attend with their own face masks.
Please use our surgery parking space at the front of the building.
On arrival please come to the rear of the building and knock the door. If for any reason we are not ready for you to enter the building, you will be asked to remain outside or wait in your car.
A member of staff will meet you and take your temperature and ask you the following Covid 19 questions: The Covid-19 questions should be asked over the phone.
Have you/your household been confirmed with Covid-19
Are you shielding or at increased risk of Covid-19
Are you/your household showing any symptoms of Covid 19: New heavy continuous cough, High temperature over 37.8, Loss of smell or taste
Have you been self isolating in last 7 days
Have you been in contact with anyone displaying these symptoms or that have been self isolating with Covid 19
On entering the surgery you will be asked to wash your hands and use the hand spray.
Depending on your treatment there may be a change in the staff PPE, please do not be alarmed it is still us underneath.
After treatment you will be asked to wash your hands and apply the spray again.
You will then leave the surgey by the back door and walk along to the reception window where we will take payment by card and issue any further appoinments.
If there has been a change to your personal or medical details e.g Address contact number, medications or medical conditions please advise a member of the Swedental team before your appointment or bring updated lists with you.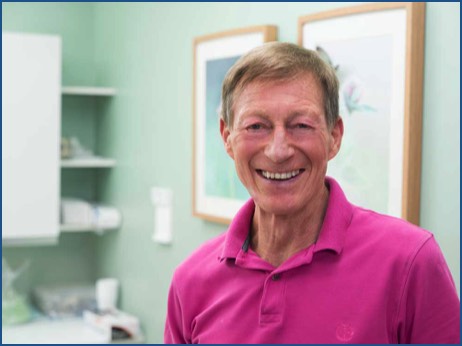 Dr Lundqvist opened his first private surgery in 1974 in Stockholm, Sweden.

He is a registered specialist in Periodontology and Prosthodontics and has extensive experience working with different dental implant systems.

Dr Beatrice Amadi qualified from Karolinska Institute in Sweden in 1993 before continuing her studies at the Kaplan Institute in L.A, USA.

Dr Amadi has worked in the UK since 1997 and is qualified to carry out dental implant procedures, cosmetic dentistry and general dentistry.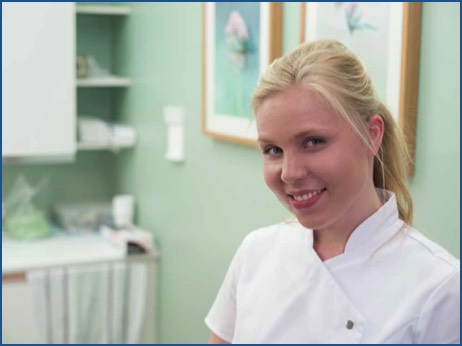 Alina works as a dental nurse and receptionist at Swedental and is studying to further her experience and qualifications in dentistry.

Alina is a great asset to Swedental. Her calm manner and friendly approach always helps to reassure anxious patients and younger children.